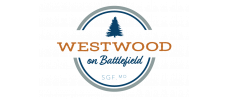 Your Review
Submit a Review

Resident Reviews
|Recommended: YesHonestly feel at home — The office staff are friendly and super helpful , the apartment is really nice and maintenance are quick to help . Great location grocery stores, restaurants and shops
|Recommended: YesIt's a well-kept apartment complex. — I would tell them everybody around here are nice people, the apartments are cute and homey. Communication is easy, whenever I've had a situation pop up, the office has been very helpful.
|Recommended: YesA great first place to live. — I love this place. The staff genuinely care about the people who live it. It's my first place and I couldnt ask for more besides maybe a bench where your supposed to smoke. But besides that this is an awesome place
|Recommended: YesLiving at Essex apartments — I have not lived here very long so I cannot give an outstanding review. After I've been here awhile I will pass on that this is a nice Community to live in.
|Recommended: YesVery comfortable apartment — It's a good place to live if in college.
|Recommended: YesFriendly staff, spacious apartments. — I would recommend these apartments to a friend.
|Recommended: YesHomey feel — Only been here for a couple days but it's been good. No real complaints.
|Recommended: YesWonderful — The staff is very friendly, and do their best to help you out. Everyone living in the complex was kind and friendly. My dog loved meeting new people when we went on walks around the complex, and I even made some friends that I still keep in touch with even though I moved out. If my personal life didn't take me out of Springfield, I would have happily renewed my lease and stayed for longer. Compared to other places that I've lived in Springfield, MO, Essex Place was the most readily available to help, the most friendly, and had the most sincere people working for them. I highly recommend
|Recommended: YesIf you need a place and aren't picky and have pets, it's a good choice — Parking currently is hit and miss. I'm blaming it on current construction. Hoping it'll improve when they're done. My neighbors across the hall blast Hispanic music I can hear very well in the hall and if I don't have any noise in my apartment, I can hear it inside, too. Grounds floods everywhere. It's very difficult not to track in mud. Probably should get rid of the volley ball sand patch. It's just ugly and dirty. I can hear very well every step the neighbors upstairs make. Every time someone enters or leaves the doors slam. If there was a hydraulic or something to keep them from slamming, that would be great Maintenance didn't patch all the parts in the drywall before moving in and now I can't schedule a time around work for them to come because my dog. Staff has been friendly and helpful with every question. The biggest annoyance so far is the flooding and mud.
|Recommended: YesGreat — Great
|Recommended: YesAmazing — Being that this is our first apartment staff was very helpful through out the process of applying and going through everything with us.
|Recommended: YesGood management — I love it
|Recommended: YesBeen Here for 3 years — Pretty decent place
|Recommended: YesVery Nice 1st Apartment — I love living here, my neighbors are friendly and it's so quiet